University of Colorado
Colorado Springs, United States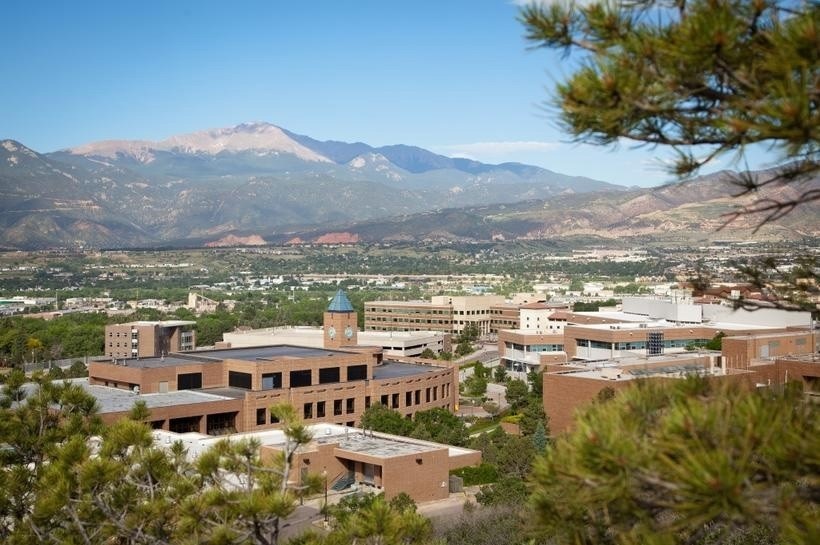 The suite-style residences at UCCS provide convenient and comfortable lodging. For the BIS conference, four person suites will be set to accommodate two people. During registration you will be asked to indicate your suitemate should you wish. All suites have a private bathroom with shower and vanity and are furnished with extra-long twin beds, desks with a bookcase hutch, desk chairs and wardrobes. The conference staff will stock your room with a basic linen package. Breakfast is included in the conference package that includes stay from the afternoon June 7th through the morning of June 11th. The total fee per person for lodging is $275. Reservations may be made when the conference registration becomes available. Space is limited.
Please note there are no phones provided by UCCS lodging, so bring your cell phones or computers for communicating. Parking is available at no charge during the week of the conference. Alcohol consumption is permitted in the lodging for ages 21 and above. We are a college campus, so there will be quiet hours posted and a prohibition of illegal drugs and weapons.
Nearby hotels include:
Quality Inn and Suites at Garden of the Gods
Hyatt Place Colorado Springs
La Quinta Inn by Wyndham Colorado Springs Garden of the Gods
The following is a photo of the dorms and an example floorplan (for two people).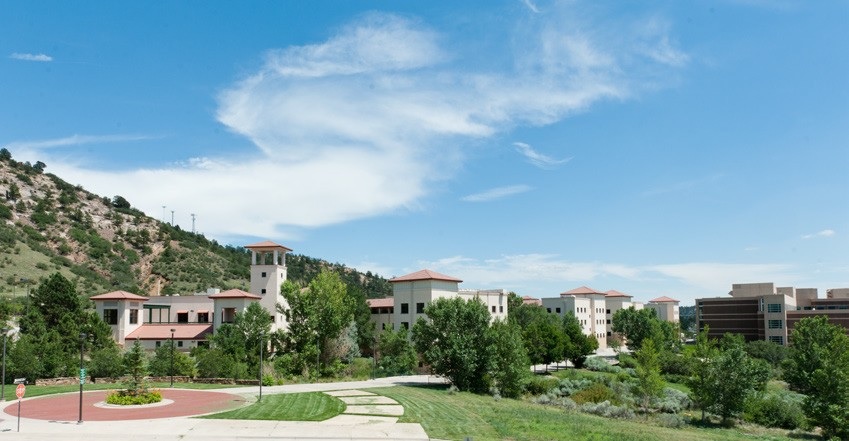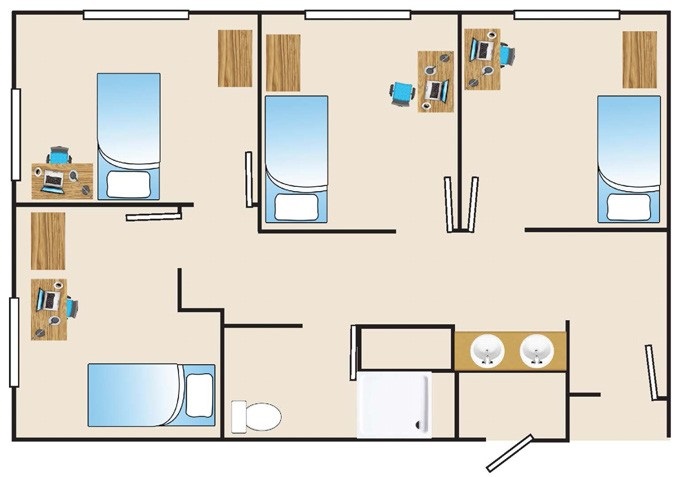 Airports nearby:
Colorado Springs (COS) – approximately 20 minutes by Uber or cab
Denver (DEN) – approximately 1 hour by shuttle or rental car
The evening social event will be held at the Cheyenne Mountain Zoo. Only a portion of the zoo will be open in the evenings. A choice of meals will be requested at the time of registration.
Things to do in Colorado Springs and Colorado:
Please know that Colorado Springs sits at an altitude of 6,035 feet (about 1850 meters). Tourist towns of Victor and Cripple Creek are over 9,500 feet. The summit of Pikes Peak towers is 14,115 feet. Adjust to the altitude by drinking plenty of water and limiting you exercise until you have adjusted. Symptoms associated with altitude difficulties include headaches not relieved by over the counter medicine, nausea or vomiting, dizziness or lightheadedness, difficulty sleeping, and loss of appetite.