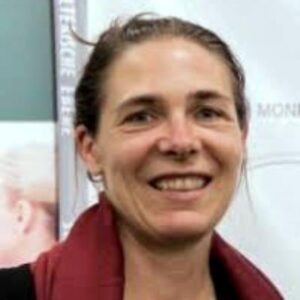 Sonja Zillner studied mathematics and psychology at the Albert-Ludwig-University Freiburg, Germany and accomplished her PHD in computer science specializing on the topic of Semantics at Technical University in Vienna. Since 2005 she is working at Siemens AG, Corporate Technology as key expert focusing on the definition, acquisition and management of global innovation and research projects in the domain of semantics and artificial intelligence. Since 2020 she is Lead of Core Company Technology Module "Trustworthy AI" at Siemens Corporate Technology. Before that, from 2016 to 2019 she was invited to consult the Siemens Advisory Board in strategic decisions regarding artificial intelligence. She is chief-editor of the Strategic Research Innovation and Deployment Agenda of the new Partnership in AI, Data and Robotics, leading editor of the Strategic Research and Innovation Agenda of the Big Data Value Association (BDVA) and member of the editing team of the strategic agenda of the European On-Demand Platform AI4EU. Between 2012 and 2018 she was professor at Steinbeis University in Berlin, between 2017-2018 guest professor at the Technical University of Berlin and since 2016 she is lecturing at Technical University of Munich. She is author of more than 80 publications and more than 25 patents in the area of semantics, artificial intelligence and data-driven innovation.
Tile of the presentation: Industrial Knowledge Graphs in Practice.
Starts at 9:00 CEST in June 16, 2021.