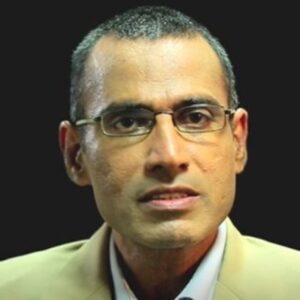 Prasad has an MS in Computer Science specializing in Computational Linguistics from New Jersey Institute of Technology, USA.
He had worked at Convergent Technologies (UNISYS), MCI WorldCom, etc. on various technologies ranging from compiler development to telecom operational systems including Network Management.
Prasad has been an entrepreneur and was associated with multiple start-ups in the areas of Knowledge Based systems. Currently he is the CEO of the company he founded, Lead Semantics, an NLP and Semantic Graph company, which is head quartered in Chapel Hill, North Carolina, USA with Engineering center in India. Lead Semantics develops and sells TextDistil, a configurable Rule Driven Neural Language pipeline for 'Fact' extraction from 'Text' and ingesting the resulting semantic triples into a target Knowledge Graph. TextDistil includes a visual graph debugger – FactCheck. And, TextDistil includes an Intelligent Document Corpus with Advanced Search capabilities.
Presentation starts at 9:00 CEST in June 17, 2021.